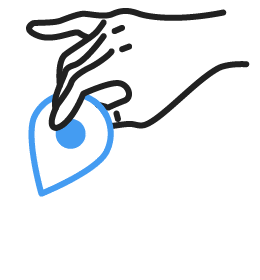 Network
Friktorias
Network Operation Center (NOC))
operates and oversees the needs of the business and its customers. Generally attempts anywhere complex networking environments operate where
high availability
is required. Customers are typically businesses, organizations, public utilities, universities, governmental organisations, etc.
NOCs staff is responsible for the observation of one or more networks in specific situations, which may require special attention to prevent the degradation of services or / and infrastructure. Our costumers can also use Friktorias NOC, either to manage seperate networks for them or to offer them geographic redundancy, if one region becomes unavailable (Disaster Recovery Operation). In addition to monitoring internal and external networks and related infrastructure, NOC also monitors infrastructure networks of ISO, so as it has lead to a disruption event or disruption of overall network. NOC analyses problems, fronts problems, communicate with field technicians who are located in the CPU Room, communicates with other NOCs, and monitors problems until their solution. When necessary NOC escalates problems to the interested stakeholders. For serious error conditions that are impossible to predict, such as a power outage or fiber optic cable break, NOC has procedures to communicate directly with the responsible technicians so as to face the problem.
The primary responsibilities of NOCs staff, include among others:
Network monitoring
Server monitoring
Incident & problems response.
communications management
Reports
NOC has multiple staff levels, which determine how experienced or/ and specialized is a NOCs technician. A newly hired NOCs technician considered as "tier 1", while technicians with many years of experience considered as "tier 3" or "tier 4". NOC often escalates issues in a hierarchical way, so that if a problem is not resolved in a specific time frame, next level is informed to accelerate the recovery of the problem. Therefore, some problems escalate into NOC before a field technician or other network engineer is called.