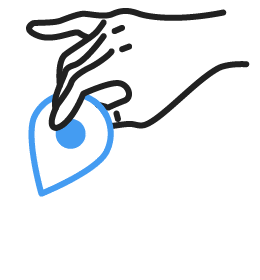 DC01VOL @ Volos(Greece)
General Information:
CAPACITY:

350 m² (3767.368 ft²).

CONSTRUCTION FEATURES:

according to International Standards.

ANSI/ΤΙΑ/EIA-568 B2: Commercial Building Telecommunications Cabling Standard.
ANSI/ΤΙΑ/EIA-569 B: Commercial Building Standard for Telecommunications Pathways and Spaces.
ANSI/TIA/EIS-606 B: Cable Labeling Standards
ANSI/ΤΙΑ/EIA-942 B: Telecommunications Infrastructure Standard for Data Centers.

POWER SUPPLY:

Clean, Uninterupted, at the right voltage and type of current energy from:

Public Electric Grid (DEDDIE for Greece).
100% Green and Eco power, from renewable energy sources only.
Three phase Diesel generating sets.
Clusters of Three phase UnInterruptible Power Supply (UPS).
Two different power supply lines (A and B) to Racks.

CLIMATIC CONDITIONS:

Ideal for Electronic Equipment:

Temperature: Winter A3 Class, Summer B Class (22°C~26°C, 71.6°F~78.8°F).
Humidity: 10% ~ 80%.
Dust and FOD Proof.

SECURITY:

Physical and Digital.

24h CCTV monitoring systems and dual video recordind systems.
People access control systems.
Security alarm for intrusion
Fire safety & fire alarm systems.

INTERNET PROVIDERS:

Vodafone, HOL, FORTHnet, HellasNet, Metropolitan microwave network, etc.

EXTERNAL LINKS:

> 400 MBps

NOMINAL UPTIME

: 99.999%
Read More Information About:
Electrical Power Distribution in Friktoria.com Data center.